For Rory at 46 The Grove, there's nothing more he loves than watching a good tv series in his room and enjoying his own company – something we can all relate with. But recently, Rory went outside his comfort zone to achieve one of his outstanding goals… riding the train and going out for a lovely pub meal.
Together with his key worker, Rory spent the past 2 months planning his trip out by talking and seeing pictures of where he was going, helping him to feel prepared for the big day ahead. And it soon came around quickly.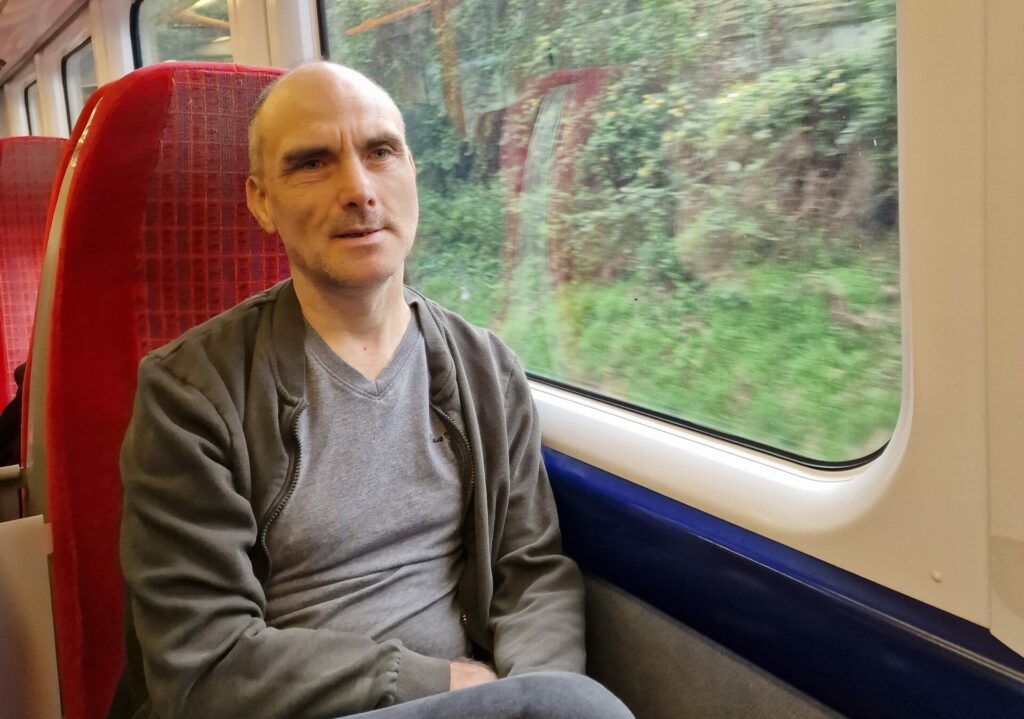 Although Rory felt a bit uncertain at times being in new surroundings, he put his best foot forward and didn't let his anxiety stop him from having a wonderful time out. Starting off with riding the train and taking in all the views, they soon arrived at the pub for a yummy lunch – thoroughly enjoy by Rory. Following lunch, a walk around Kew Gardens was next on the agenda before riding his second mode of transport for the day, the bus.
From all the smiles it's clear to see Rory had a wonderful day, and we're so proud to see Rory achieving his goals with the help of his wonderful key worker and manager. We can't wait to see what future trips Rory is planning, way to go Rory!