One step at a time, we're doing our part across Consensus to create a sustainable future – environmentally, economically, and socially. And as part of recycling week, we wanted to share some of the brilliant initiatives going on all across Consensus. Our Service Managers, Support Workers, Office Departments, and even the people we support have been getting involved and doing their bit towards creating a sustainable future – coming up with fantastic ideas and having fun along the way.
Here's a glimpse of what we're doing across Consensus…
One washing line at a time
It may sound like a small thing, but we're loving our homes using their washing lines – instead of sticking the tumble drier on! Saving energy and getting everyone involved in hanging their own washing up, we're loving what's happening at Kingston House. Well done to Sally for her sustainable steps.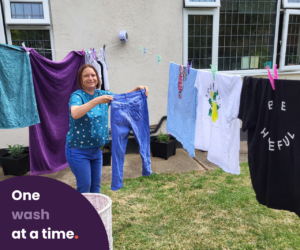 One compost at a time
At Beech Road, Gretton House, and many of our other homes, the people we support have helped to make compost heaps. Disposing of food waste in an environmentally friendly way, not only are they learning about sustainability, but the benefits of composting.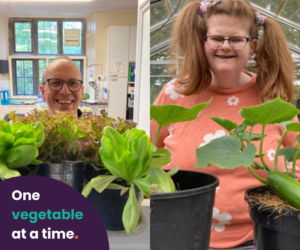 One volunteer at a time
Paul from Beech Court has been taking pride in his role as a new forest ambassador – litter picking and cleaning up the streets of Ashurst and new forest. Not only making the areas safer for the wildlife and plants to grow, but making it a nicer area for all who life their.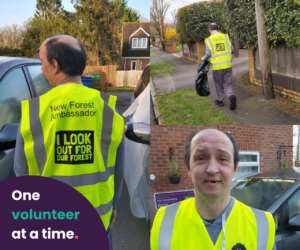 One tomato at a time
At Burnham House, the people we support have been getting their hands muddy; planting and growing some juicy tomatoes, learning all about home grown produce along the way. And at Beech Court, they've been creating their own herb garden, a perfect way to make their home cooked food even tastier whilst savings the pennies.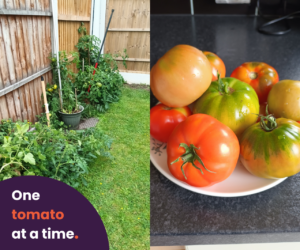 One bag at a time
Since moving away from free plastic bags in the UK back in 2015, in our Central Support Office we've created our own station for re-using and recycling plastic bags. Bring in ones you no longer use, take a bag when you don't have one, we love seeing the recycling of bags to avoid them ending up in landfill.
One piece of furniture at a time
Elliott from Norwich Road has been upcycling furniture, transforming old pieces into new wonders. Re-imagining and re-designing, we're loving is creative talents and passion for sustainability.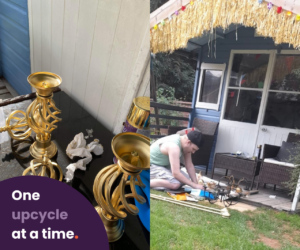 One charger at a time
Since welcoming our new Head of IT, Rhys Hughes, he's been looking at how we can be more sustainable with our technological waste. Implementing a new initiative, Rhys is working hard so we can environmental dispose and recycle all our keyboards and mouse'.
…and so much more! One moment at a time, let's create a sustainable future together.