#TeamConsensus are over the moon to announce that we've officially been recognised as one of 2023's Best Workplaces™ for Women. We're proud of our diverse workforce, and celebrate the inspiring women who care, lead, and succeed with us every day. Whether it's supporting colleagues to navigate menopause or ensuring equal opportunities for training and career development – we're proud of being a truly Great Place to Work for everybody.
To celebrate this achievement, we've been speaking to some of our women in leadership roles and finding out more about their experiences at Consensus.
Melany, Registered Manager
"I've been with Consensus for a decade now and joined as a support worker entirely new to the industry. My management team saw potential in me, and within the first year I'd progressed to Team Leader. They supported me to develop, trusted me to take on new responsibility, and always encouraged me to strive for something great. Now as a manager myself, I love being able to do that for other people.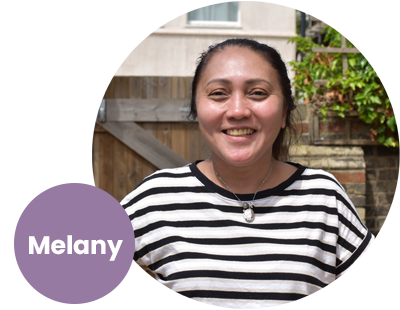 Working in an organisation with amazing women in our senior leadership team gives me something new to aim for. It shows me we are being represented in all aspects of the business and being heard. I have never once felt like I have had to fight for respect or to be listened to, or that there wasn't a place for me to manage a team. I always tell my team to dream bigger, and let the people around you in. As long as you're always open to new ideas and ways of working you will never stop developing and growing."
Marisa, Area Director
"Having started my career as a support worker, and the support and encouragement I received through the entire journey enabled me to progress to Team Leader, Service Manager, Operations Manager and now Area Director. I have always had a supportive team around me at every step of the way offering coaching and guidance and I have never felt that I didn't belong. I was always listened to, given the flexibility I needed and the training I asked for to succeed.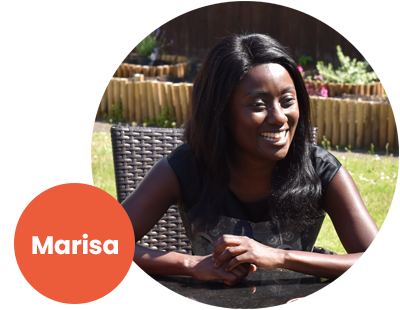 As women, we are generally less likely to go for the jobs we want because there's this idea we don't belong in these senior roles. But not anymore, I say go for it! Don't feel like you shouldn't aim high because you're doubting yourself. There is a place for you and your voice should be heard. When I started out my career, I didn't see women in leadership, especially not young black women. So I feel so much pride that I can be that person for someone else. I'm achieving my goals, and I hope they realise they can do it too."
Katy, Managing Director
"I knew I had fallen into my lifelong career path when I started my first role as a support worker. Over the years, I've worked my way up through the various management roles to becoming a Managing Director. I knew from the beginning that supporting people was what I was supposed to do, and I have been lucky enough through every stage of my career to have been coached, supported, and mentored by some truly inspirational people – both men and women – and they certainly helped me to shape my own leadership style.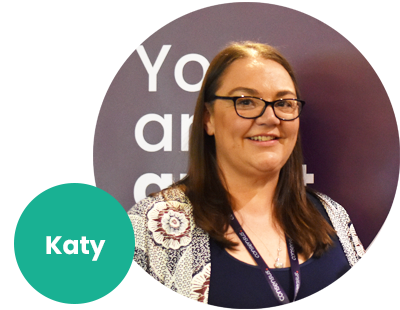 Early on in my career, seeing a female in a leadership position was rare. I saw women being told their career isn't a priority or being pushed to the sidelines – but that just made me more determined to break down the barriers and achieve what I knew I could, and what was right. At Consensus, I've found that if you work hard with dedication and passion you will be given the opportunities to succeed no matter who you are – and I love that."
Our CEO Paula said "I am delighted that Consensus has been officially acknowledged as a Great Place to Work for Women.  We strive to create a culture where everyone, regardless of gender, race, sexuality, age, religion, is provided with the opportunities they deserve and receives the right support to do just that.As a woman in leadership, I recognise the importance of going beyond equality and creating a truly equitable environment where we can eliminate bias and shatter glass ceilings by equipping every woman who works with us with not only the skills to succeed, but the confidence and encouragement to thrive too. I am privileged to work with many talented people, and so many of them are talented women."